PH growth the 4th fastest in 2015 – CNN Money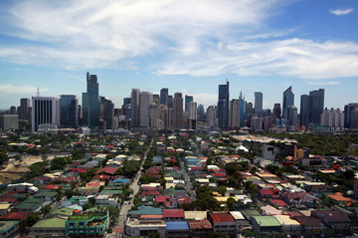 MANILA – The country's economic growth in 2015 is seen to be the fourth fastest in the world, according to data from CNN Money.
The country's gross domestic product (GDP) growth for this year is projected at 6.7 percent, behind India's estimated growth of 7.5 percent growth; Qatar's 7.1 percent; and China's 6.8 percent.
Behind the Philippines is Bangladesh with a projected growth of 6.3 percent; Vietnam at 6 percent; and Indonesia at 5.2 percent.
Government set a target of 7 to 8 percent growth for the year.
In the first quarter of the year, the Philippine economy grew by 5.2 percent due to a slowdown in government spending, industry and agriculture.
The first quarter growth is slower than the 5.6 percent growth in the first quarter of 2014 and the revised 6.6 percent in the fourth quarter of 2014.
Last year, the Philippine economy grew 6.1 percent, also below government's target of 6.5 to 7.5 percent.
CNN Money said last year's Philippine growth was the fifth fastest in the world. China, meanwhile, recorded the fastest expansion in 2014 at 7.4 percent, followed by India at 7.2 percent. — With a report from the Philippine Star.